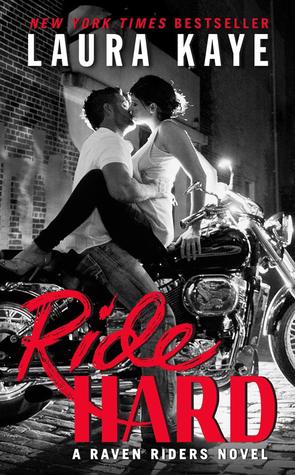 Susan's Review: 3.5-4 stars
A new MC series by one of my favorite authors!
This starts off the Raven Riders series. While the Ravens are a MC, they try to steer clear of illegal stuff for the most part. They help women relocate away from abusive relationships and that is so cool! This is Haven's story. She was kidnapped by a rival gang/club and rescued by the Ravens and the guys from Hard Ink (which is LK's previous series). Haven and her friend Cora hang with the Ravens for a while till they can be relocated. EXCEPT, Haven catches the eye of club president, Dare. He has trouble staying away from Haven and they end up falling in love even though they both know she needs to leave to keep her safe from her father.
Dare had a lot of emotional baggage with him, but he wasn't too broody. Haven had just as much, if not more. She was 22, but at times came across as much younger. This kind of annoyed me. I get she's been basically kept in the house since she was 15 or 16, but she had managed to have a boyfriend before so she's not totally innocent. When she's with Dare, she's more adventurous and becomes the woman she was always meant to be.
*thanks to the publisher for sharing a copy of this with me*