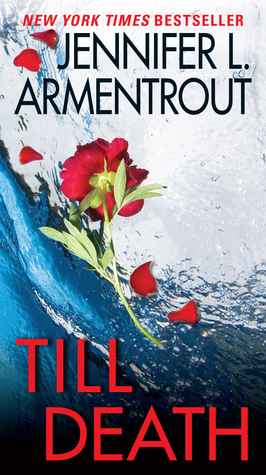 Susan's Review: 5 stars
Oh wow! This was amazing!
So, Jennifer L. Armentrout is another one of those authors who have lived on my TBR for a long time. What happens when I decide to read her for the first time? I pick her newest book which is a departure from what she typically writes LOL Thrillers are not my usual read. But I absolutely loved this (even though I had dreams/nightmares last night from it) 🙂
In the midst of the murder mystery, we have a swoony second-chance romance between Cole and Sasha. Cole was wonderful and Sasha was such a great heroine! She was strong and brave and I loved her as much as Cole did.
This was a great page turner that kept me on the edge of my seat. There were several possibilities for who was the Groom, and I was totally surprised by the outcome!
*thanks to the publisher for sharing a copy of this with me*